Rate us on GOOGLE: Click HERE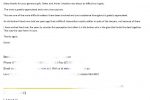 "Many thanks for your generous gift. Dieter and Anne's situation was about as difficult as it gets. The wine is greatly appreciated and a very nice surprise.
This was one of the more difficult matters I have been involved and your assistance throughout is greatly appreciated.
An old broker friend once told me years ago that a difficult transaction usually settles in spite of the lawyers, not because of them. I have worked hard over the years to counter this perception but often it is the broker who is the glue that holds the deal together. That was the case here I'm sure.
Thanks again, David" (Partner from undisclosed Law Firm specialising in Business Sales Conveyancing)
---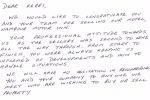 "Dear Kerri, We would like to congratulate you and your team for selling our motel, Nambour Motor Inn.
Your professional attitude towards us as the Sellers was second to none all the way through. From start to finish, you were always keeping us informed of developments and how to handle situations.
We will have no hesitation in recommending you and your Company to any one we meet who are wishing to buy or sell property. Malcolm Crow & Annette Crow" (Business sold: Nambour Motor Inn)
---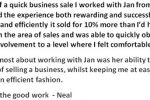 "With the objective of a quick business sale I worked with Jan from Business Classifieds and found the experience both rewarding and successful. Not only did the business sell quickly and efficiently, it sold for 10% more than I'd hoped. Jan is clearly very knowledgeable in the area of sales and was able to quickly obtain qualified buyers whilst keeping my involvement to a level where I felt comfortable.
What I appreciated most about working with Jan was her ability to cut through the predictable politics of selling a business, whilst keeping me at ease and delivering the expected results in an efficient fashion. Thanks and keep up the good work – Neal" (Business sold: Vivbaz Vending Machines)
---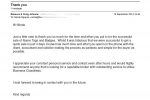 "Hi Nicole, Just a little note to thank you so much for the time and effort you put in for the successful sale of Name Tags and Badges. Whilst it was fabulous that we were successful to get a quick sale in just 3 days I know how much time and effort you spent on the phone with the client, accountant and solicitor making the process so painless and simple for the buyer as possible.
I appreciate your constant personal service and contact even after hours and would highly recommend anyone that is looking for a reputable broker with outstanding service to utilise Business Classifieds.
I look forward to being in contact with you in the future. Kind regards, Rebecca Johnson" (Business sold: Name Tags and Badges)
---
"…In awarding you this I&L Oskar we recognise the pivotal role you play in property sales. You can offer solutions to problems that other parties may not have considered as you have built up a relationship with both buyer and seller and you know both the parties individual circumstances. You are the only party in the transaction who is able to talk to all other parties.
This pivotal role is often overlooked and our Rewards Program recognises the contribution you make in helping to achieve positive outcomes in property sales. Damien…" (Partner from undisclosed Law Firm specialising in Business Sales Conveyancing)
---
"We would like to thank you dearly for your amazing work, kindness, and support in selling our business. You have been the most efficient, caring, and helpful person and we are forever grateful for having you as an agent. We only regret that we did not sign up with you earlier!
Thanks a lot for the lovely champagne delivery yesterday. It really concludes the deal nicely.
All the best to you. You are a champion! Kind regards, Anne (Business sold: Civic Guest House)
---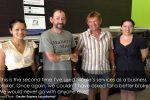 "This is the second time I've used Nicole's services as a business broker. Once again, we couldn't have asked for a better business broker. We would never go with anyone else! David Nye" (Business sold: Dexter Express Laundromat)
---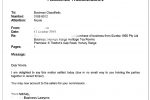 "I am delighted to say this matter settled today (due in no small way to you holding the parties together in recent times!).
You may now account to the sellers for your commission. Yours faithfully, [   ] "(Partner from undisclosed Law Firm specialising in Business Sales Conveyancing)
---
"We used seven other brokers and not one of them did a thing. You were the only ones who were active, knew how to sell my business, and professional sales people. I'm very happy with the result". Werner and Elena Obermeier (Business Sale of Bavarian Kitchen, Gold Coast QLD)
---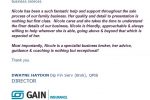 "Once again, thank you for your help with everything. As a token of our appreciation please find below a testimonial which we hope might come in useful. We would be more than happy to glowingly endorse your business services.
Nicole has been such a fantastic help and support throughout the sale process of our family business. Her quality and detail to presentation is nothing but first class. Nicole cares and she takes the time to understand the finder details of our business. Nicole is friendly, approachable and always willing to help wherever she is able, going above and beyond that which is expected of her. Most importantly, Nicole is a specialist business broker, her advice, guidance and coaching is nothing but exceptional! Thank you, Dwayne Haydon" (Business sale of: Auto car wrecker business)
---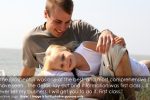 "First class… the prospectus was one of the best and most comprehensive I have seen. The detail, lay out and information was first class…If I ever sell my business, I will get you to do it. First Class. Andrew Lygo – BirdsOff.com.au" (Prospective Buyer looking for a bolt-on business opportunity preferrably based on the Gold Coast QLD)
---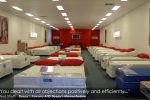 "You dealt with all objections positively and efficiently… The professional, honest and open manner in which you listed and marketed our business was without doubt beyond exception. I have never witnesses this level of service from any other broker I have dealt with over the many years I have bought and sold businesses. You dealt with all objections positively and efficiently and from the outset, maintained constant contact with both ourselves and prospective purchasers". Steve Smyth (Business sale of Sleepy's Kawana AND Sleepy's Maroochydore Sunshine Coast QLD)
---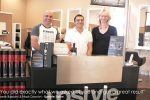 "You did exactly what we asked of you and got a great result, thank you"
Saem Bassam & Mark Darwish (Business sale of Upstyle Salon, Sunshine Coast QLD)
---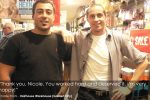 "You worked hard and deserved it. I'm very happy!" "Thank you, Nicole. You worked hard and deserved it. I'm very happy!" Charlie Elrahi (Business sale of Hairhouse Warehouse Garden City, Brisbane QLD)
---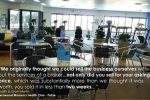 "We originally thought we could sell the business ourselves without the services of a broker but you convinced us that you could get more for the business than we could. You certainly did succeed! Not only did you sell for your asking price which was substantially more than we thought it was worth, you sold it in less than two weeks which was better than we imagined. The business presentation you put together was very professional and you obviously put a great deal of time and effort into the process". Judith & Grant Martin (Business sale of Fernwood Women's Health Club (Petrie) Sunshine Coast QLD)
---
"We had previously engaged two different brokers… "We had previously engaged two different brokers, neither of whom delivered the services which they promised, so we were quite cautious and very specific with respect to our expectations of Nicole. She acted in a very professional, diligent and caring manner from the very first stage, right up to the final sale of our business and through to hand-over, and we could not have placed our faith in a better person.
All our dealings with Nicole were effortless and extremely rewarding. We achieved practically immediate success with the sale of our business going to contract approximately three weeks following initial listing. Nicole liaised with us throughout the entire sales process and her hard work and diligence allowed us to continue with the daily running of our business while she completely handled the sale. Nicole was able to secure a successful sale at the price we wanted and in a timely manner and consequently we would and indeed have recommended Nicole to other business associates ". Adele Anthony & Fabio Cacio (Business sale of Fernwood Women's Health Club Toowoomba QLD)
---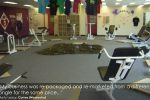 "Every broker claimed they had industry knowledge and I always thought this was important" Every broker claimed they had industry knowledge. Nicole offered sales experience and felt she could highlight the key selling points of my business to the right market, which was more important. My business was re-packaged and re-marketed from a different angle for the same price. Nicole had an offer after two weeks of marketing and for the advertised price! Marty Leacy (Business sale of Curves (Moorooka), Brisbane QLD)
---
"Five quality buyers vying for my business…three strong offers to negotiate" I rang around looking for a business broker after months with no results from my current broker. I instantly felt relief when I spoke with Nicole on the phone. She had the right personality, passion and understanding of my business. She had five quality buyers vying for my business and we were fortunate to have three strong offers to negotiate. It was an extremely pleasant experience and I have recommended her to my daughter and a number of my colleagues already. Janet and Mike Mulchay (Business sale of Elegant Events Wedding and Theming, Gold Coast QLD)
---
"She had already received 72 calls and was negotiating a number of offers" We were disappointed when we didn't get a good response or feedback when we tried to sell our business ourselves and through a broker. After only two weekends of advertising with Nicole, she had received 72 calls and was negotiating a number of offers for us! It was exciting 'cause we received great advice and were able to select the strongest offer for our needs". (Business sale Pets Paradise (Runaway Bay), Gold Coast QLD)
---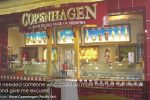 "I needed someone who could do more than just talk the talk and give me excuses" I couldn't understand why no one seemed to want my business. I had lots of "interested buyers" but I'd heard this for months. I needed someone who could do more than just talk the talk and give me excuses. I needed a sale. My gut feel was right when I asked Nicole to help me. I finally got the sale that I wanted!" Stuart (Business sale of Royal Copenhagen Ice Cream Shop (Pacific Fair) Gold Coast QLD)